Which Slippers are Good for your Feet?
Christmas Home Slippers – With our Christmas Home Slippers, you can make this holiday season even more magical. These colorful and comfy slippers are ideal for bringing a festive touch to your house. These slippers will keep your feet comfortable and in the Christmas spirit whether you're decorating the tree, drinking hot cocoa by the fire, or simply resting after a day of celebrations.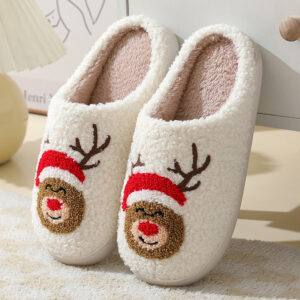 Product Features:
Festive Designs: Our Christmas slippers feature a variety of charming and festive designs, including Santa Claus, reindeer, snowflakes, and more. Choose the one that best suits your holiday style.
Warm and Comfortable: Crafted from soft, plush materials, these slippers keep your feet warm and comfortable during the cold winter months.
Non-Slip Soles: The slippers are designed with non-slip soles to ensure safety and stability as you move around your home.
Easy to Clean: Should your slippers encounter spills or accidents during your holiday celebrations, they're easy to clean, ensuring they stay in great condition for many Christmases to come.
Perfect for Gifting: These slippers make for wonderful Christmas gifts for friends and family, adding a touch of warmth and joy to their homes.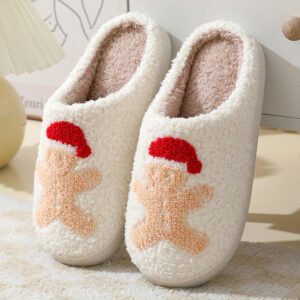 Customer Reviews:
Sarah J. – ★★★★★ "I adore my Christmas home slippers! They are not only comfortable but also so cute. I wear them all season long, and they make me feel extra festive."
David M. – ★★★★☆ "I bought these slippers for the whole family, and they were a hit! The designs are adorable, and they're perfect for lounging around on Christmas morning."
---
Warm your feet and your heart with Christmas Home Slippers. They're a delightful way to add some holiday cheer to your home and keep your feet cozy during the festive season.
Get into the Christmas spirit with these festive slippers. Order your Christmas Home Slippers today and enjoy the comfort and joy of the holiday season from the tips of your toes.
Also here also: