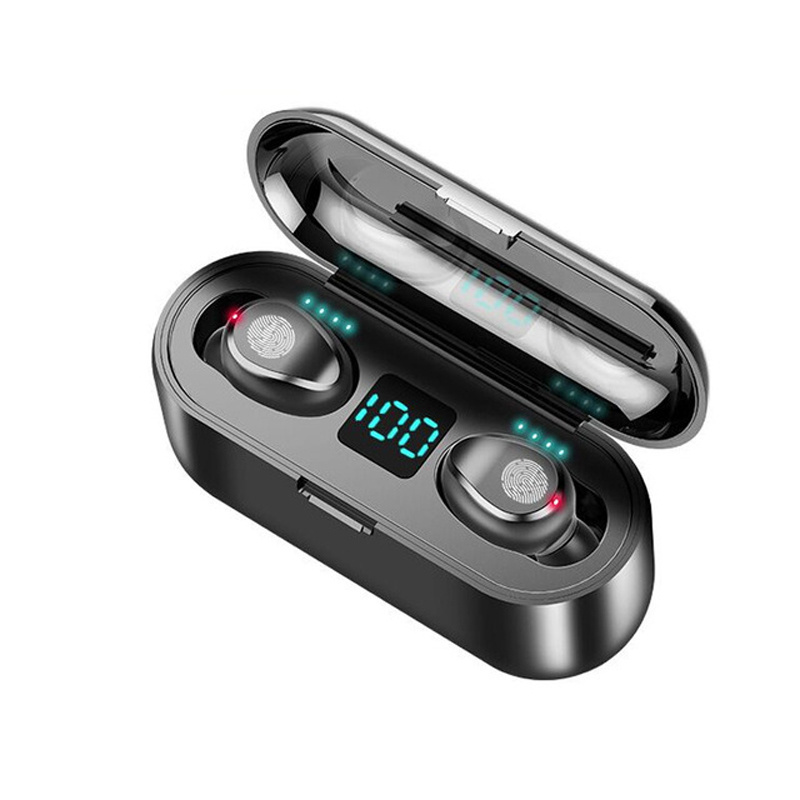 Headphones Waterproof Sports Bluetooth
Are you tired of getting tangled in wires while you're trying to stay active? Do you want to enjoy your favorite music or take calls during your workouts without worrying about sweat or rain? Look no further! Our Waterproof Sports Bluetooth Wireless Headphones are designed to elevate your exercise routine and keep you in the groove, no matter where you are.
Why Choose Waterproof Sports Bluetooth Wireless Headphones?
Let's dive into the fantastic features that make these headphones a game-changer:
1. Unmatched Freedom of Movement:
Say goodbye to the limitations of wired headphones. Our Bluetooth technology allows you to move freely, whether you're running, cycling, or hitting the gym. No more getting caught in cables!
2. All-Weather Performance:
These headphones are built to withstand your active lifestyle. They are IPX7 waterproof, which means they can handle sweat and even rain, making them the perfect companion for outdoor workouts.
3. Crystal Clear Sound:
Immerse yourself in high-quality sound that's crisp, clear, and bass-boosted. Whether you're listening to music or taking calls, you'll hear every detail without any distractions.
4. Comfortable and Secure Fit:
Designed with your comfort in mind, these headphones come with adjustable ear hooks and multiple ear tip sizes to ensure a secure and snug fit. They stay in place no matter how intense your workout gets.
5. Long Battery Life:
Enjoy up to 10 hours of continuous music playback or talk time on a single charge. The headphones also have a quick-charge feature, giving you an hour of use from just a 10-minute charge.
What Our Customers Are Saying:
Mike S. – ★★★★★ I've been using these headphones for my daily runs, and they're fantastic. They stay put, even when I'm sweating heavily, and the sound quality is excellent. Definitely a great investment for fitness enthusiasts.
Lisa M. – ★★★★ I bought these for my husband, and he's thrilled with them. He uses them for both workouts and conference calls. The waterproof feature is a game-changer, and the battery life is impressive.
David R. – ★★★★★ As an avid hiker, I needed headphones that could handle the elements. These are perfect. I've used them in the rain and even accidentally dropped them in a puddle once. They're still working flawlessly.
How to Use:
Using your Waterproof Sports Bluetooth Wireless Headphones is a breeze:
Charge them using the included USB cable.
Pair them with your Bluetooth-enabled device.
Adjust the ear hooks and ear tips for a comfortable fit.
Play your favorite music or answer calls effortlessly with the intuitive control buttons.
Upgrade Your Workouts – Get Yours Today:
Don't let wires or weather limitations hold you back from enjoying music or staying connected during your workouts. Elevate your exercise experience with the Waterproof Sports Bluetooth Wireless Headphones. Click the link below to order now and experience the freedom of wireless audio.