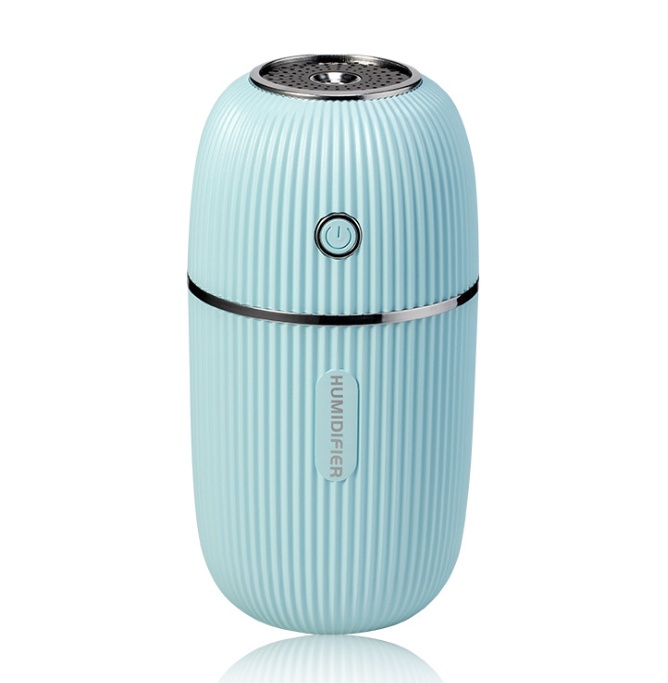 Mini Ultrasonic Air Humidifier USB – Your Path to Comfortable and Refreshing Air Anywhere!
Are you tired of dry, uncomfortable air that makes you feel lethargic and affects your well-being? The Mini Ultrasonic Air Humidifier USB is here to rescue you. It's your compact, portable solution for adding moisture to the air you breathe, whether you're at home, in the office, or on the go.
Why Choose the Mini Ultrasonic Air Humidifier USB?
Discover the benefits that come with this incredible little device:
1. Compact and Portable:
Designed with your convenience in mind, our Mini Humidifier is small enough to fit in your hand and lightweight for easy portability. It's perfect for your desk, bedside table, or even in your car.
2. Whisper-Quiet Operation:
Say goodbye to noisy humidifiers that disturb your peace and quiet. Our ultrasonic technology ensures that this humidifier operates silently, allowing you to work, sleep, or relax without any disruptions.
3. USB-Powered:
No need for batteries or power outlets. Simply plug the Mini Air Humidifier into any USB port, whether it's your laptop, power bank, or car charger. Enjoy the freedom of moisturized air wherever you go.
4. Automatic Shut-off:
Worried about safety? Don't be. Our humidifier features an automatic shut-off function that turns off the device when the water level is low. You can rest assured that it's both efficient and safe to use.
5. Continuous or Intermittent Mist:
Customize your humidity experience. You can choose between continuous mist for constant moisture or intermittent mist for longer operation on a single fill.
What Our Customers Are Saying:
Sarah L. – ★★★★★ I adore this little humidifier! It's perfect for my office desk. The USB power option is a game-changer, and it's so quiet that I forget it's even there. My workspace feels much more comfortable now.
Tom R. – ★★★★ I travel a lot for work, and hotel rooms can be dry. This Mini Humidifier is a lifesaver. It fits in my travel bag, and I can plug it into my laptop. It's like having a personal oasis in my hotel room.
Linda M. – ★★★★★ I have it in my car, and it makes my daily commute much more enjoyable. No more dry air while stuck in traffic. It's also a conversation starter with my passengers. I highly recommend it!
How to Use:
Operating the Mini Ultrasonic Air Humidifier USB is incredibly straightforward:
Fill the water tank with clean, cold water.
Connect it to any USB port.
Press the power button to start the humidification process.
Enjoy the soothing mist that adds comfort to your surroundings.
Upgrade Your Comfort – Get Yours Today:
Don't let dry air disrupt your well-being and comfort. The Mini Ultrasonic Air Humidifier USB is the answer you've been searching for. Click the link below to order now and transform your space into a refreshing oasis of moisture.